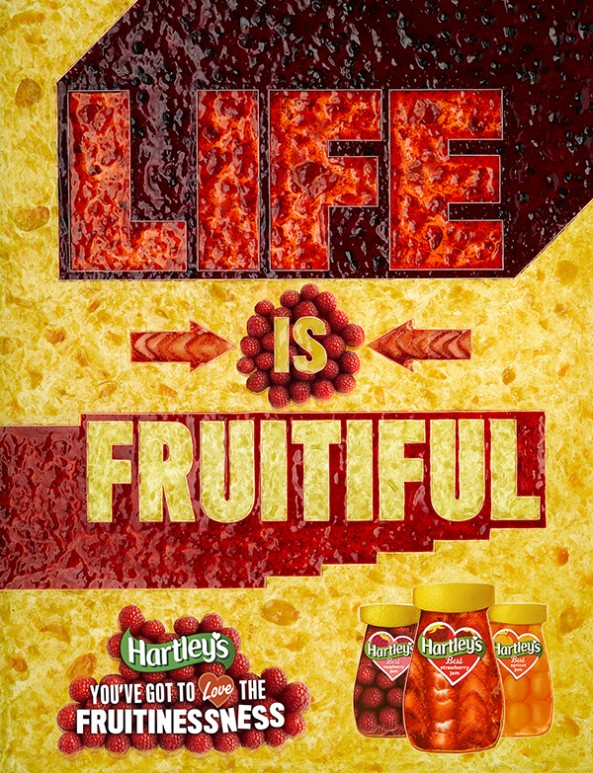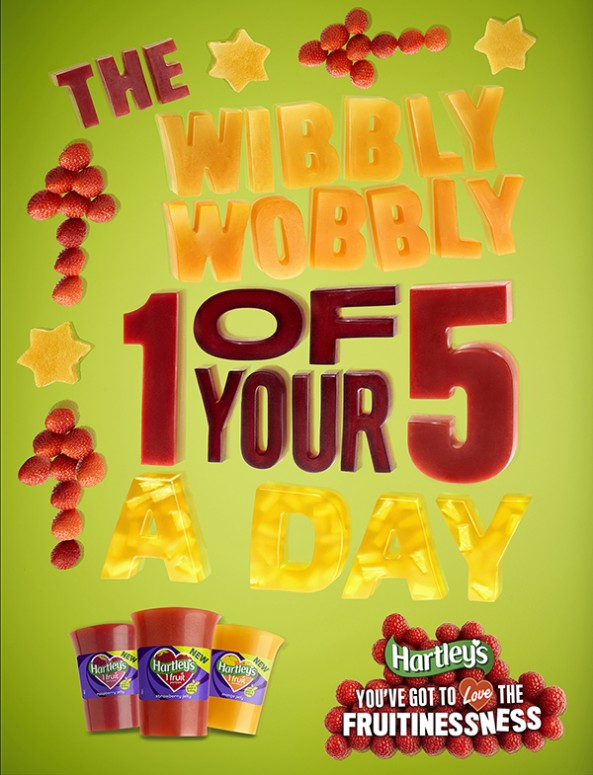 images © David Sykes 2013 All rights reserved.
Last month I was asked by Karmarama to shoot their new campaign for Hartley's jam and jelly. When the layouts came through I was super excited as they wanted to make a type ad but it was to be all made out of their jam and jelly, it was right up my street!
They wanted it to be shot in camera as much as possible, which is just the kind of challenge I like.
I asked Peta O'Brien to help with this challenge. Peta and I have been working together for years, and I knew her extensive experience would be invaluable with a project like this.
Peta came up with an ingenious way to shoot the jam and jelly in one, and we asked model maker Paul Baker to help work out how to make it a reality. I knew that the job was in capable hands and when the forms arrived to fill in the jelly I was super excited, they looked like a work of art before we'd even begun to fill them with jam and jelly.
Hartley's sent over more jam than I'd ever seen in all my life, but it was all needed, and it took most of the prep day for Peta to fill the mould for the jam.
The actual shoot was lots of fun, a couple of long sweet and sticky days, but it was all worth it as the end result looked fantastic. It was really good to work with such a fun creative team and client, Robin the art director kept us entertained all day.
The big jelly Letters Peta made were amazing, they had a great texture to them, everyone enjoyed playing around with them once we had wrapped (a little too much, as quite a bit ended up stuck to the studio celling!)
The finished ads are out and about in the UK press right now.
Here's some behind the scenes photos from the shoot.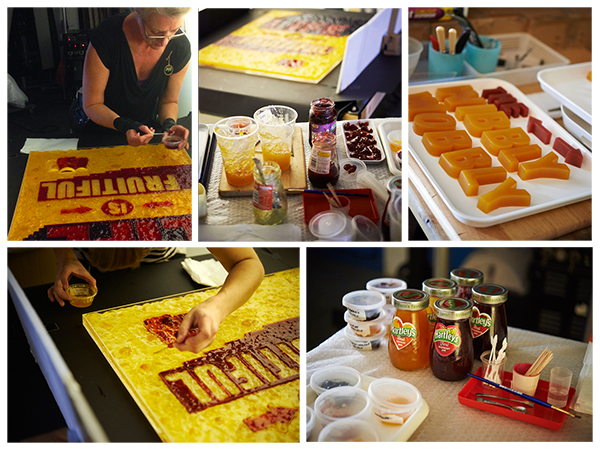 images © David Sykes 2013 All rights reserved.