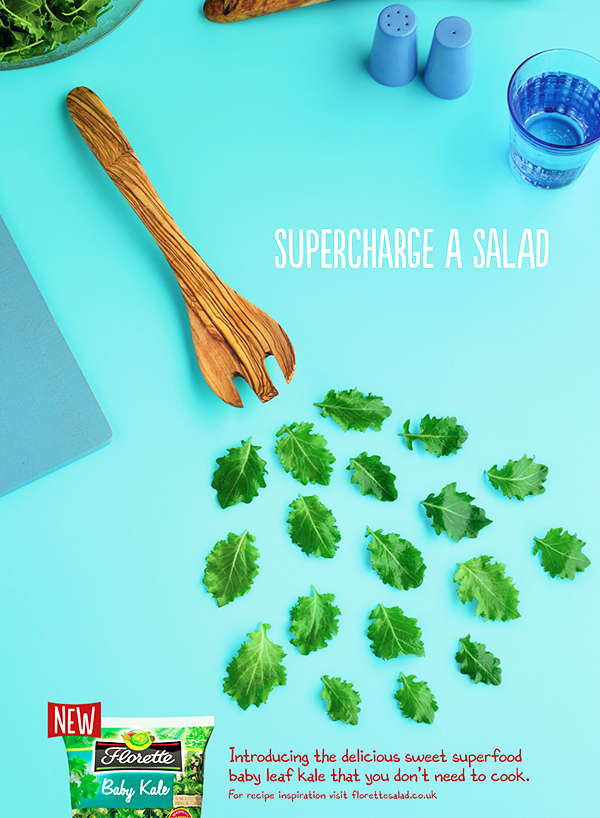 images © David Sykes 2015 All rights reserved.
Happy New year to you all, so here we are another year, hope everyone has a happy and prosperous one!
The end of last year was a very busy one work wise, so much so I didn't get a chance to blog much so after this one I'm going to post all my latest news in a flurry of posts, so i apologies in advance!
So Kale is the latest super food and I was delighted to help promote Florette's new salad baby kale for the Now agency.
Creative director Lee Smith came up with some great ads and when I saw the layouts I knew they were right up my street.
It was a fun and very healthy shoot with lots of lovely baby kale left over for us all to have lots of very healthy salads in the days that followed!
The finished ads are running now in magazines and on 48 sheet posters. Grab a bag and help that healthy start to the new year 😉