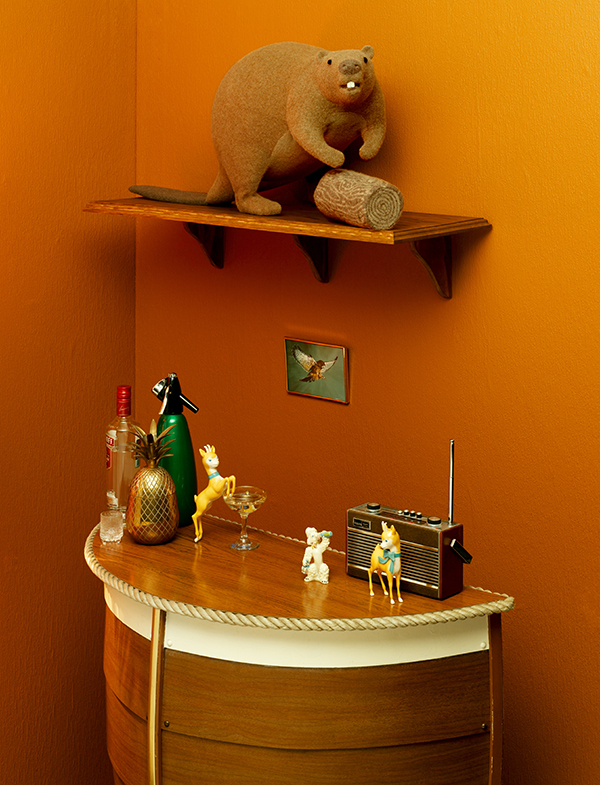 images © David Sykes 2013 All rights reserved.
Over the last year myself and model maker/stylist Jessica Dance have been working on a new collaboration and I'm super happy to now be able to share the results with you.
The project came about when we were having a brain storm over a coffee. I loved the Knit heads Jess had done and thought it would be great to build a bit of a story around some new animal heads she was making for our project. We came up with the idea of them all belonging to one person and having them in different rooms of this eccentric collector of woolly mammals house.
So over the next few months we sourced various props furniture and wallpaper and created these little slices into the life of this collector.
It was such a great project to work on and Jess was great fun to work with her amazing skills with the knitting machine are second to none. I love all the little touches she brings to the project, the knitted log is one of my favourites.
The moose head set was massive and took a day to build, the moose was a huge full size moose and was 7 foot from antler tip to antler tip, and stuck out from the wall about 4 foot!
Whilst shooting we came up with lot of knitty ideas so watch this space for some more woolly madness.