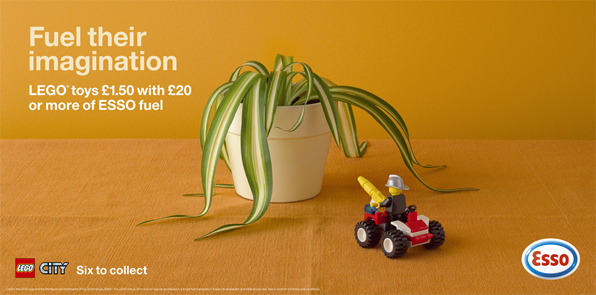 All images ©David Sykes 2011 All rights reserved.
My latest work for Esso is now running on 48 and 6 posters in the U.K.
The shoot was commissioned by DDB London working with Art director Matt Lee and copywriter Brian Ridley.
One of my first ever commissions was for Lego 12 years ago so was great to be working with Lego again.