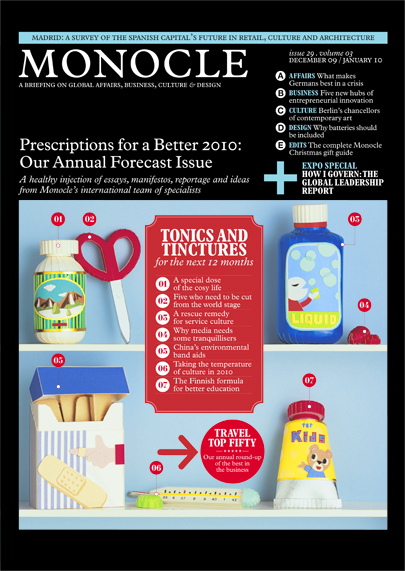 All images ©David Sykes 2009 All rights reserved.
I'm pleased to announce that this months double issue of monocle with my latest cover shot is available now.
Also above is my cover shot for the travel top 50, and I shot there bumper christmas gift section.
The cover shot is a paper craft medicine cabinet made by Japanese artist Makiko Azakami.