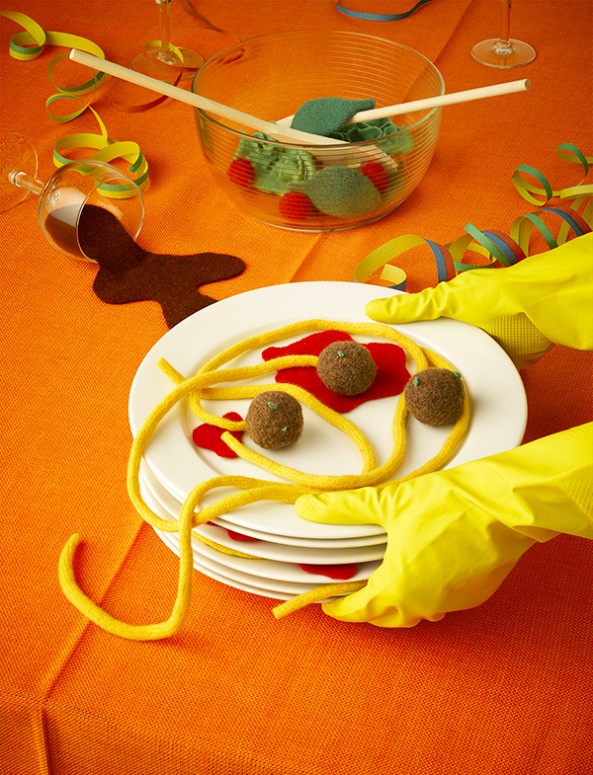 images © David Sykes 2013 All rights reserved.
Recently I was asked by folks over at iGNANT to take part in their on going feature called two of a kind. They ask an Artist and a photographer to take part each time, they send them the same 3 random objects and ask them to create something from them. After looking at the previous entries and their lovely site I jumped at the chance.
So I waited for the package to arrive to find out what objects I would be having to use.
When it finally arrived I opened the box (with some apprehension) to find a pair of rubber gloves a packet of party streamers and a set of wooden utensils.
Recently I have been working with the fantastic Jessica Dance while we were shooting another project I mentioned that I'd been asked to do this and asked if she would like to collaborate with me on this one too. She said yes and came up with a great way to use the objects using the wool technique that we've been developing on other projects for a while now.
The end result was the Wooly morning after the night before.
Apologies for a drought in blog posts It's been a busy few months shooting lots of personal work and commissions more to be revealed soon.