Earlier this Year monocle asked me to shoot the cover for the Japan special. It was a fun one to shoot it was a vinyl figure of Doraemon a flying robot cat from the future!
It looked great on the news stands and was one of their best selling issues ever, so I was delighted and honoured to have been a part of it.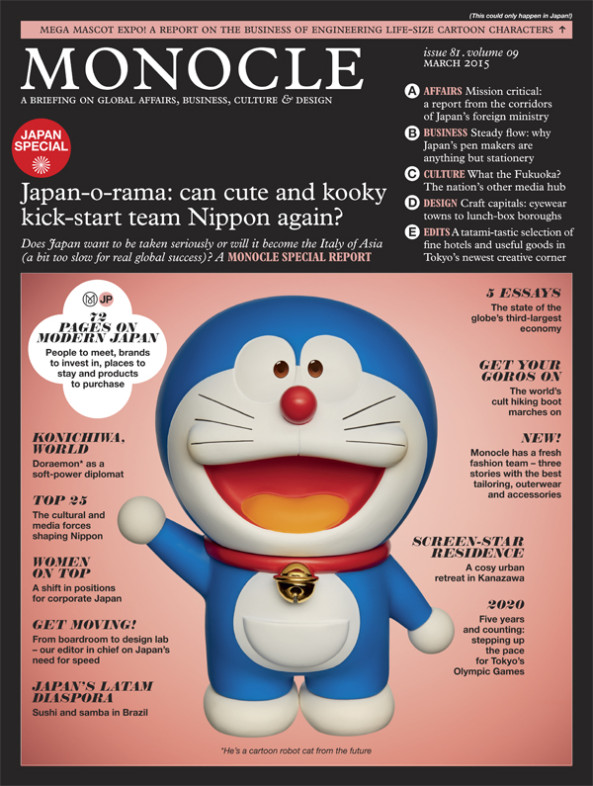 images © David Sykes 2015 All rights reserved.